OK, so I'm deep into the middle of a move (from Canberra to Sydney). The good news is that we'll be opening an actual Blue Manchu office in Sydney so that is likely to accelerate development of Card Hunter. The bad news is that I don't have a lot of time for writing diaries this week (and maybe next week as well).
To compensate, here's a picture of an amazing cake that a friend baked for me: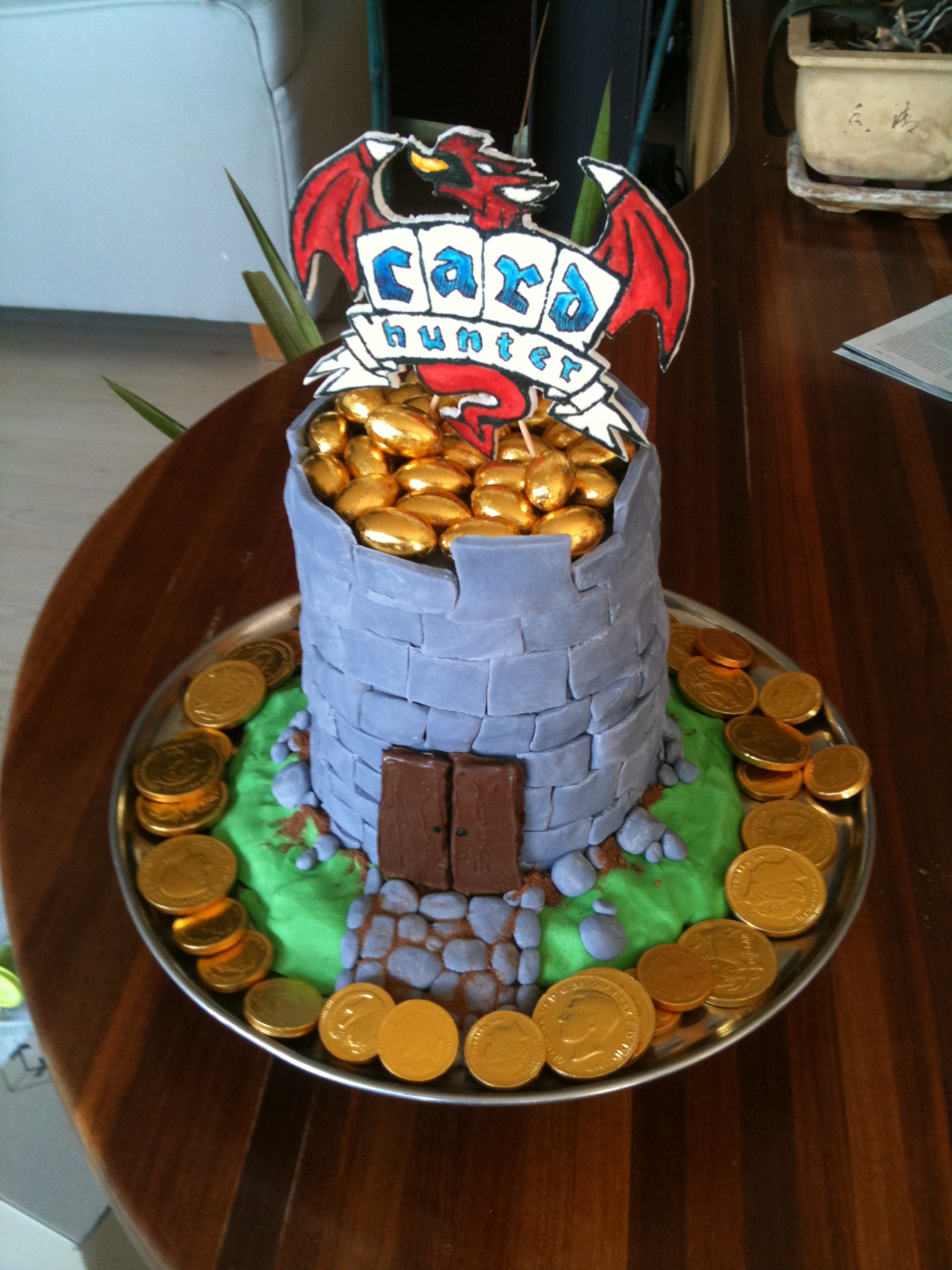 Yes, it's a Card Hunter cake, complete with dragon, eggs, a keep and treasure!
For the curious – it's banana cake underneath all that fondant. And, yes, it was delicious.